Poetics-Metal wire words, mid size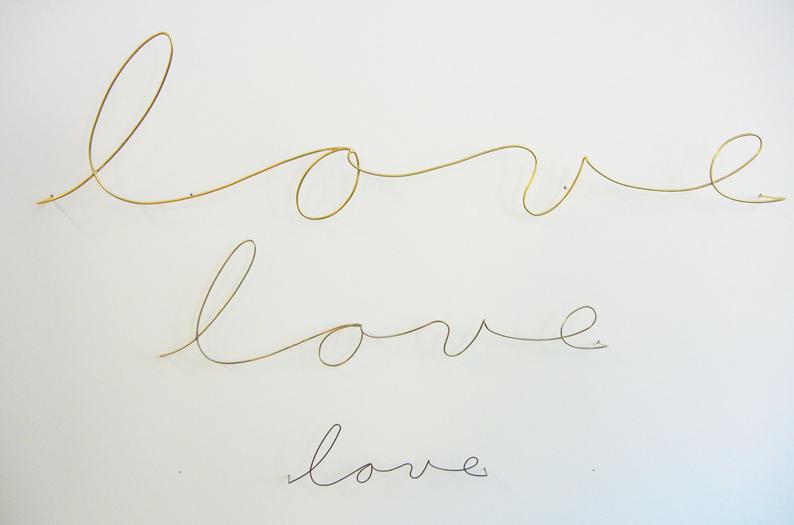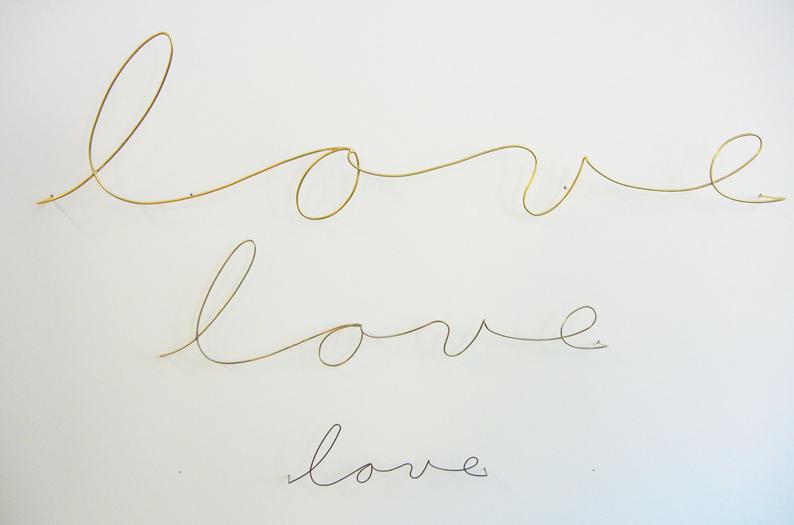 Poetics-Metal wire words, mid size
Handmade
Materials
silver, gold, bronze, nickel silver, dark patina, metal, metal wire
Dimensions
Height: 5 Inches; Width: 16 Inches
Just like our beloved poetic sculpture, which was designed in 2004, this one is bigger. It measures approximately 5"x18"
Take a look at the photo with 3 different sizes for scale, this is the medium one.
Smaller one, 3" tall, link here!

The beauty of this is that it comes in 3 finishes, try to choose one! Simple to install-for drywall, make a tiny whole with a small nail. (ex:3D finish nail) Slide the word in, not all the way in to appear like it's floating. We can also do custom words/names of your choice, price is $25 a letter.