Metal Letters Freestanding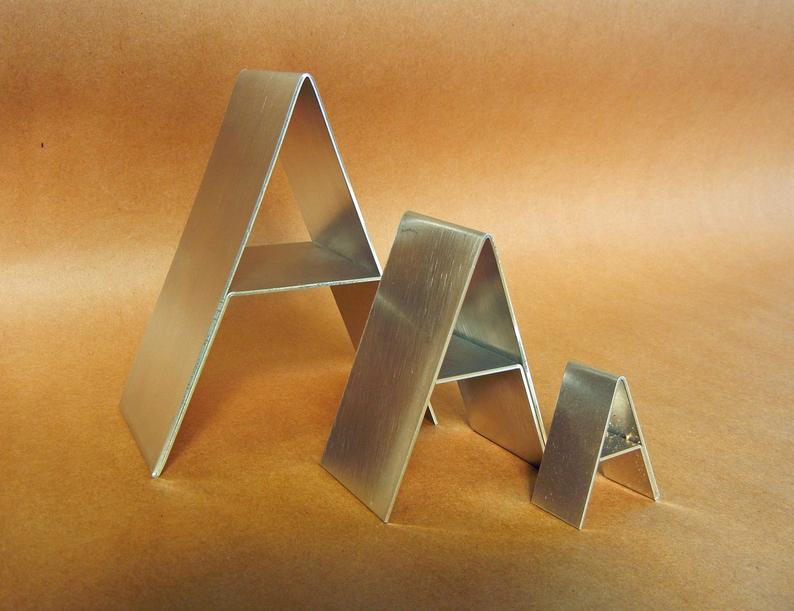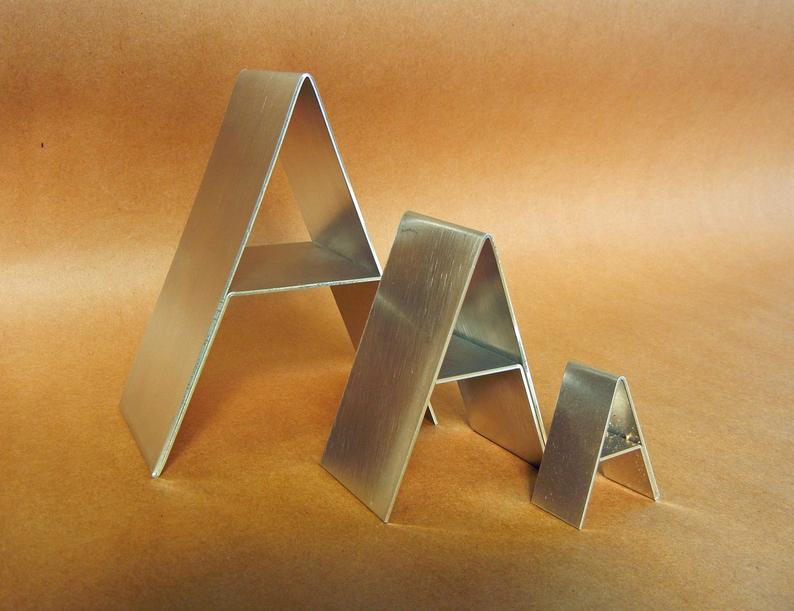 Metal Letters Freestanding
Handmade
Materials
aluminum, silver, metal
Cool 3 dimensional letters & numbers for the desk or shelf. They make a perfect personal gift for any occasion. Made out of aluminum.

NOW AVAILABLE in GOLD!

Please specify which letter(also available, &, heart)you would like in the note to seller.
Price is for ONE letter only.

WE NOW HAVE 3 AWESOME SIZES!
The regular size(4" tall) is the middle letter pictured.
We also have numbers and symbols. Check them out!

Please note, these are decorative self standing letters. We do not provide any hardware for hanging them. However, customers have figured out ways to install on walls as you can see in one of the photo.
*QUANTITY INDICATES LETTER COUNT